Thanks to those who attended, our prize winners (pictured below), & Mayor Lauren Garrett who spoke on behalf of Chris Smith and updated the attendees on Hamden's animal shelter progress. Lastly, thanks to our hosts; The Playwright Irish Pub and Digital Tracks Entertainment.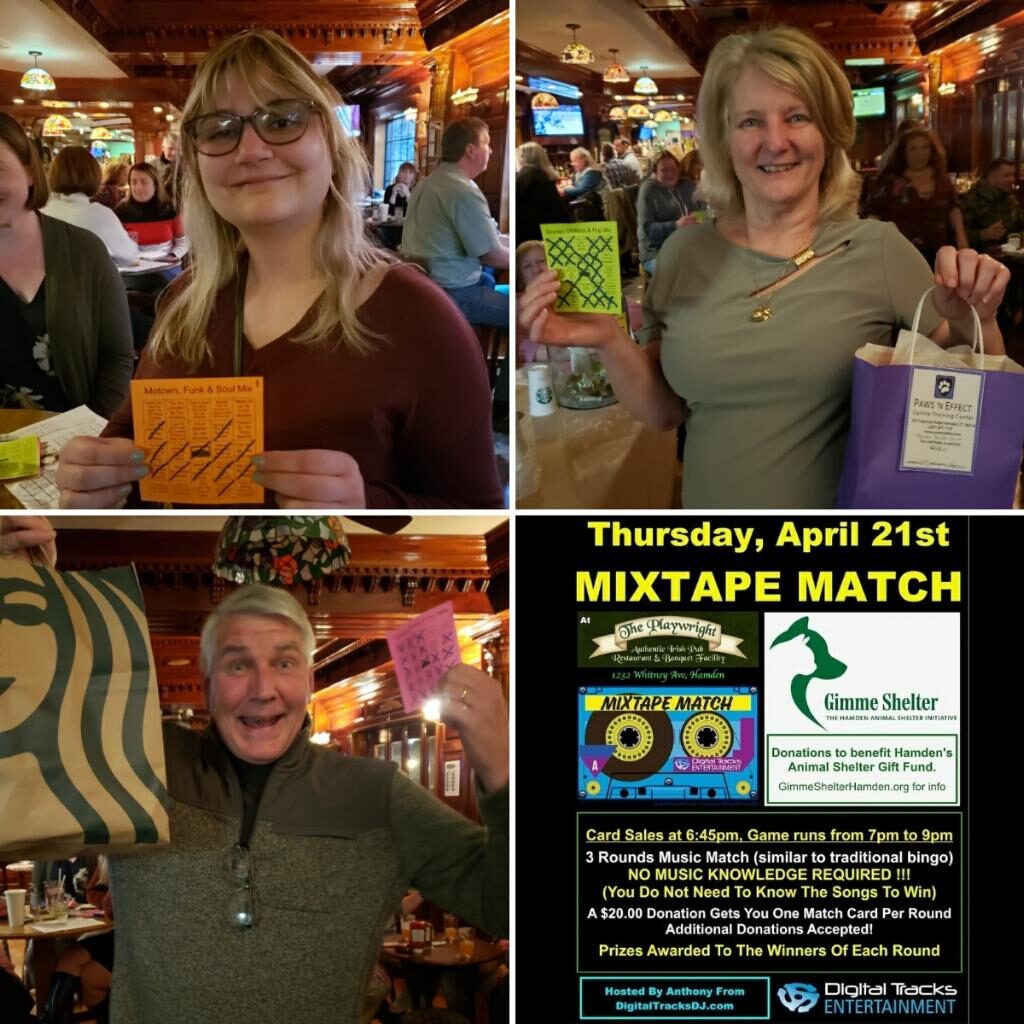 There will be a "musical Bingo" event at The Playwright Irish Pub & Restaurant on Thursday, April 21st, called MIXTAPE MATCH. As our host plays songs, you mark your scorecard just like traditional Bingo. No musical knowledge is necessary. Categories that evening will be:
Motown/R&B (60's + 70's)
Female Artists (Rock & Pop)
The 80's
There will be prizes awarded for each round. We have use of the pub & restaurant to spread out into so please sit wherever you feel comfortable. This fundraiser is not based on sales. If you do come down early for dinner, The Playwright has a great Two For Thursday Special. If dining out is not your preference, please join us at 6:45 for some early-evening entertainment while supporting Hamden's Animal Shelter Gift Fund.
Gimme Shelter will also be thanking former Hamden Animal Control Officer, Chris Smith, for his 15+ years of service to our community. Please join us at The Playwright on Thursday, April 21st, as we wish Chris a long and prosperous retirement.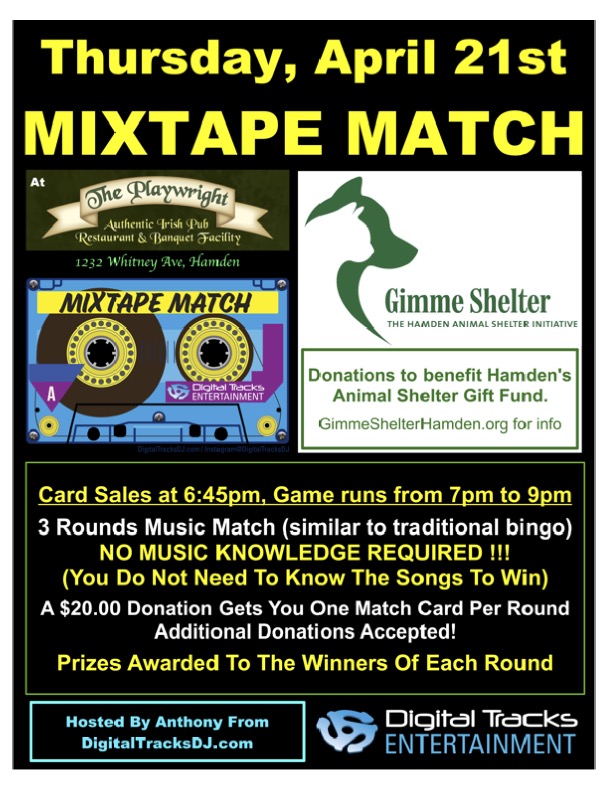 This event is sponsored in part by:
So come on down and win some nice prizes.
Please Note: there is additional parking across Whitney Ave on Lake Road, and also behind the Board of Education building at 60 Putnam Ave.