RESULTS: This fundraiser sold 1,834 pints of beer, plus side events at The Cellar on Treadwell, Aunt Chiladas Mexican Restaurant & Odie's Place netted another $1,000.
$2.834 was deposited into the Animal Shelter Gift Fund.
Our animal shelter initiative embarks on its most ambitious promotion to date. Fifteen unaffiliated merchants, in 3 towns, will join forces during the entire month of April to raise awareness & funds for this long-elusive project. For every pint and/or can of the craft beer, Baby Kittens, sold at participating merchants, $1 will be donated to Hamden's Animal Shelter Gift Fund.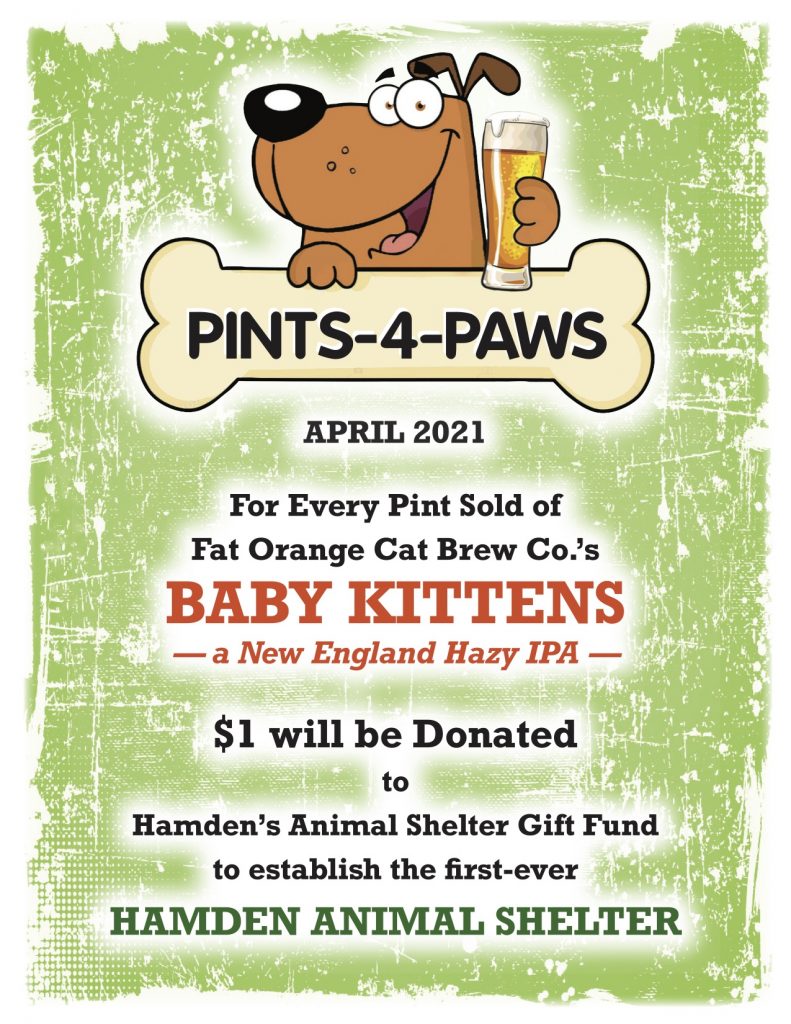 Baby Kittens, a New England Hazy IPA, is a product of the Fat Orange Cat Brewing Company. It is locally produced by the event sponsor Twelve Percent Beer Project, 341 State St. (just north of Sackett Point Rd.), North Haven.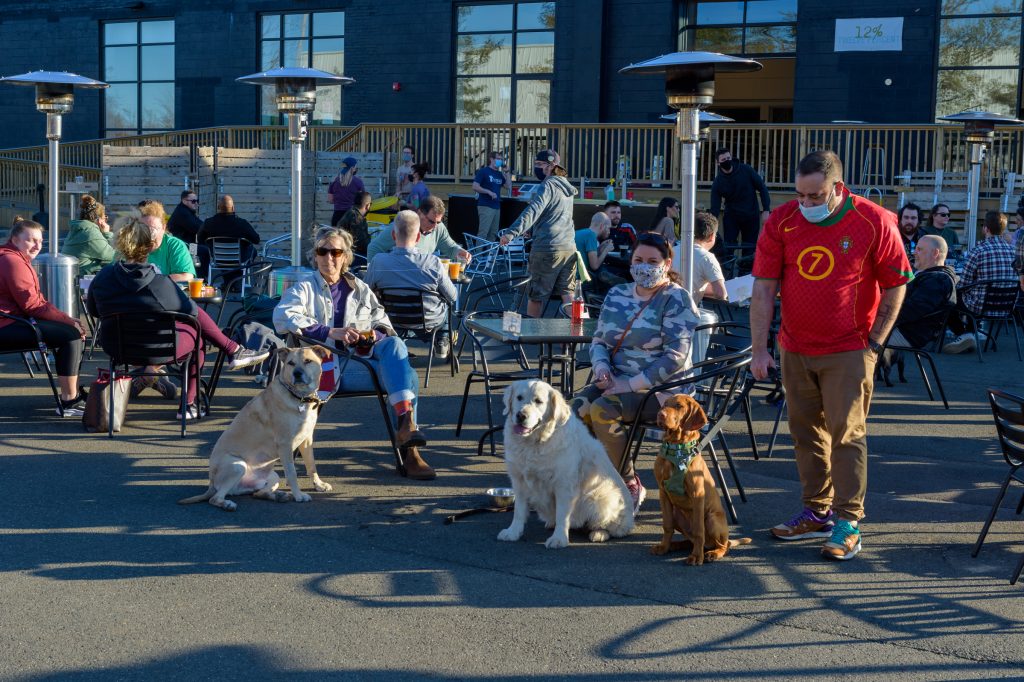 Gimme Shelter acknowledges progress in Connecticut's Covid-19 rebound, but realizes that the days of returning to large room fundraisers is still not here yet. By stretching this out over the entire month of April, participants can engage at a level they feel comfortable with. Patrons are encouraged to check with individual establishments about any take-out or delivery options with food orders.
PARTICIPATING ESTABLISHMEMENTS:
wide variety of draft beer – offbeat pub menu
15 Dickerman St (Whitney & Rte 40 Connector) Hamden 06518
members only fraternal organization
175 School St Hamden 06518
casual American food – 25 taps
2392 Whitney Ave Hamden 06518
pizza – Italian specialties – sports bar
243 State St (at Dixwell) North Haven 06473
draft beer – American comfort food – sports pub
2100 Dixwell Ave (Hamden Plaza) Hamden 06514
gourmet tapas and wine bar
1832 Dixwell Ave (across from Home Depot) Hamden 06514
Dickerman's
local pub – QU haunt
3307 Whitney Ave (at Sherman Ave.) Hamden 06518
Sushi – Chinese – Japanese
1720 Dixwell Ave (across from Mather St.) Hamden 06514
restaurant – bar – music venue
295 Treadwell St (formerly the Outer Space) Hamden 06514
unpretentious neighborhood gin joint
1435 Dixwell Ave (corner of Oregon Ave.) Hamden 06514
American fare with traditional Irish specialties
1232 Whitney Ave (corner of Putnam Ave) Hamden 06517
contemporary Mexican street food and chef-owned
36 Fountain St (Westville Village) New Haven 06515
In house delivery includes GrubHub & DoorDash.