Join us for 3 events at locally owned establishments, with Hamden's 2021 Mayoral candidates, as they discuss their visions for the first-ever Hamden Animal Shelter.
Event #1 (The Democrats) – Thursday, September 2nd, at
The Playwright Restaurant & Irish Pub
1232 Whitney Ave (at Putnam) from 6-9pm.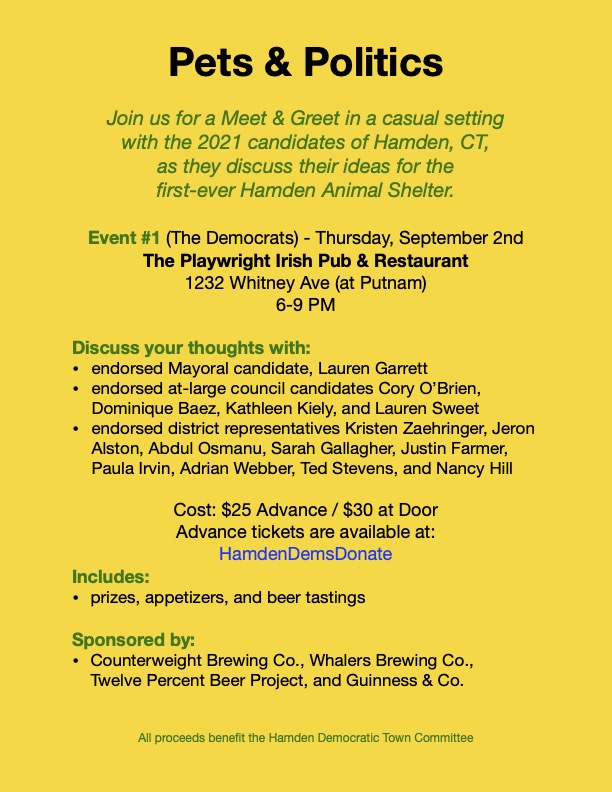 Event #2 (The Republicans) – Tuesday, September 14th, at
Cafe Ibiza Tapas & Wine Bar
1830 Dixwell Ave (across from Home Depot) from 6pm – Close.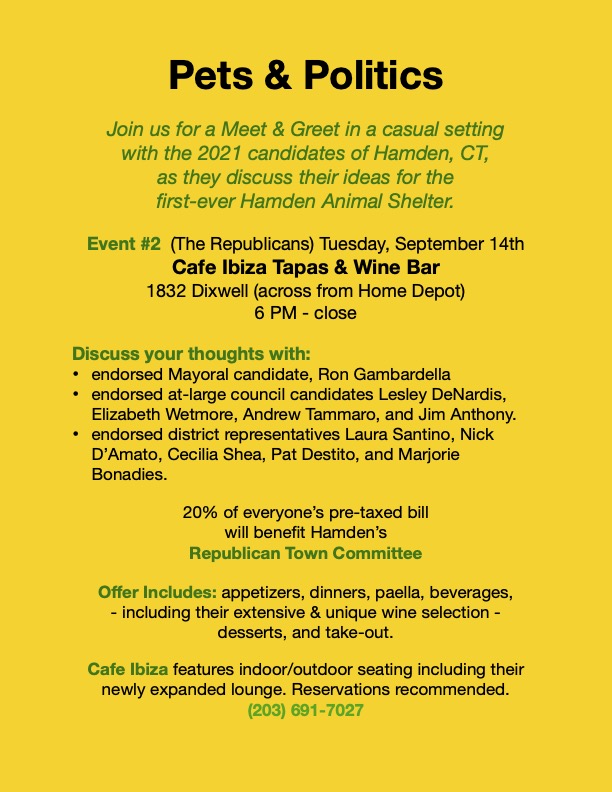 Event #3 (The Independents) – Thursday, September 30th, at
Aunt Chilada's Mexican Restaurant
3931 Whitney Ave (across from Shepard Ave) from 5pm – Close.