NEW SHELTER LOCATION ANNOUNCED
On Thursday, June 1st, Mayor Lauren Garrett announced the proposed location for the first-ever Hamden Animal Shelter. The location that the town will be moving forward with is 490 Main Street. The parcel which will be surrounded by West Rock Ridge State Park on 3 sides, sits directly across from Benham Street. With 12 acres, there will be plenty of room to have the facility back from the road.
The next step is to forward the site to the Legislative Council. If approved, the project will now officially be in the Development Stage. Proposals will go out, bids received, public hearings held, the Legislative Council will schedule a public input forum, and then a final design & contractor will be voted on.
The last phase will be the Construction Stage. However, once a blueprint & price tag are approved, Gimme Shelter can start grant writing to solicit funds from outside of the tax base. Thank you Mayor Garrett and to our supporters who have not lost faith.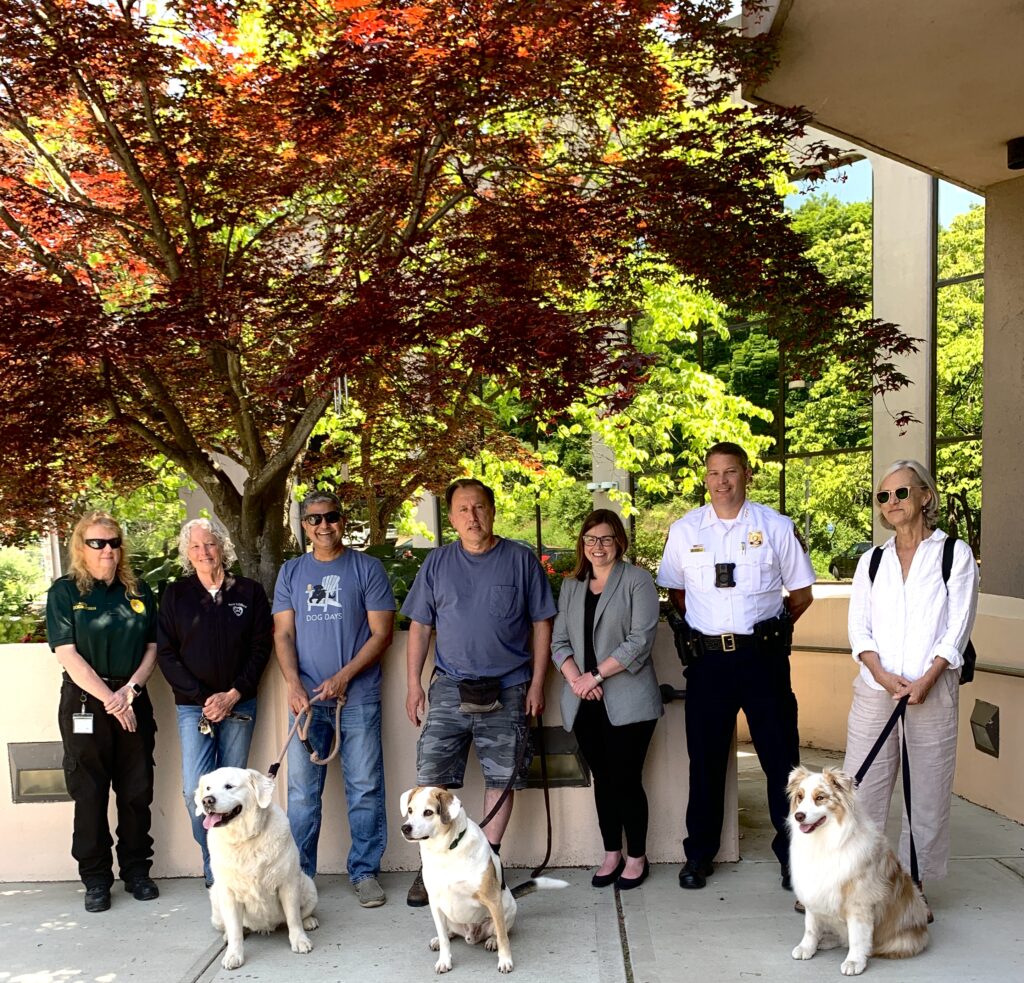 GATHERING OF THE PAWS
Our next event will be a family-friendly Pet Fair/Adoption Event called Gathering of the Paws. It will be at Twelve Percent Brewery & Coffee Bar, located at 341 State Street, North Haven, on Saturday, July 1st.
The festivities start at 10 am. For the most up-to-date information on our ever-growing list of Rescue Groups, Animal Welfare Agencies, Craft Vendors & Food Trucks, go to Gathering of the Paws.
Entertainment scheduled is:
* playing everything from Bluegrass to 70s Rock & Roll.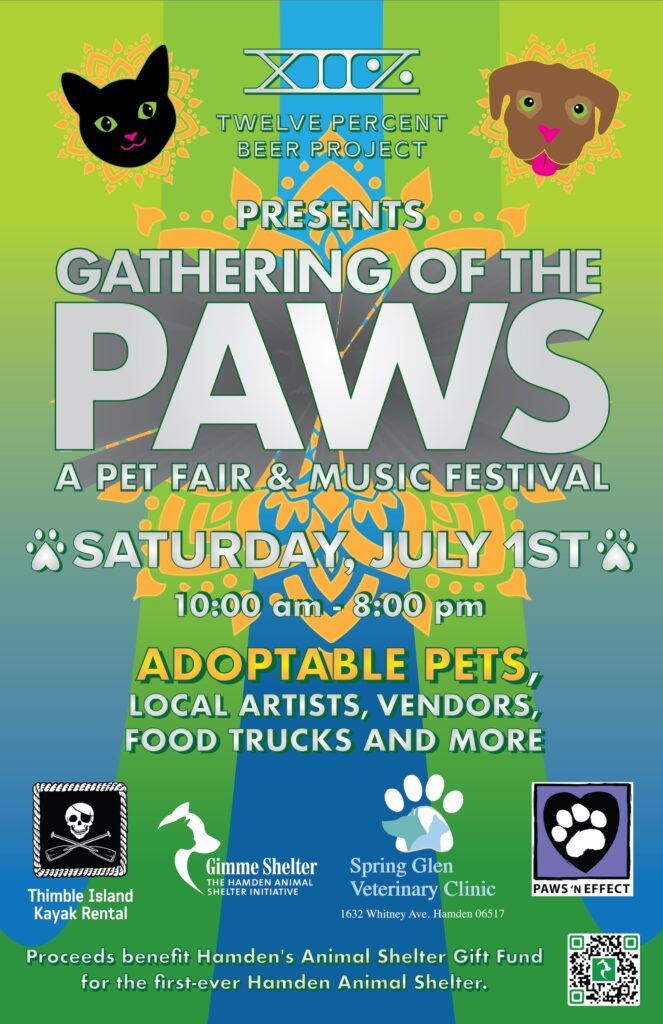 The full details are HERE. So please stop down for your favorite coffee beverage & stay for a craft beer to support the first-ever Hamden Animal Shelter!

THANK YOU HAMDEN CHAMBER OF COMMERCE
Thank you to the Hamden Regional Chamber of Commerce for your 2023 Madras Open Charity Golf Tournament. This year's event was held at The Farms Country Club in Wallingford on May 15th. Gimme Shelter was the recipient of the signed hockey stick from the 2023 NCAA Mens Ice Hockey Championship Team, donated by Quinnipiac University for the live auction. A special highlight was having the NCAA Men's Hockey Championship Trophy with us for the day for pictures and with the coaches! The high bid of $1,500 was from Fiorella Zion. Brian Zullo from Birch and Flame added another $500 to the raffle which brought the total up to $2,000. The donation from the Chamber to the Animal Shelter Gift Fund was $2,225. Thank you to Chamber President Nancy Dudchik, Presenting Sponsor Steve Zion from Toyota of Wallingford, Emcee Brian Smith from 1220 WATX, the Farms Country Club, and all the golfers who made this event a success.
THE FULL RESULTS ARE HERE.