April Fundraising Results: Gimme Shelter raised $3,640.55 during our April 2019 Animal Shelter Restaurant Month fundraiser. The breakdown is as follows: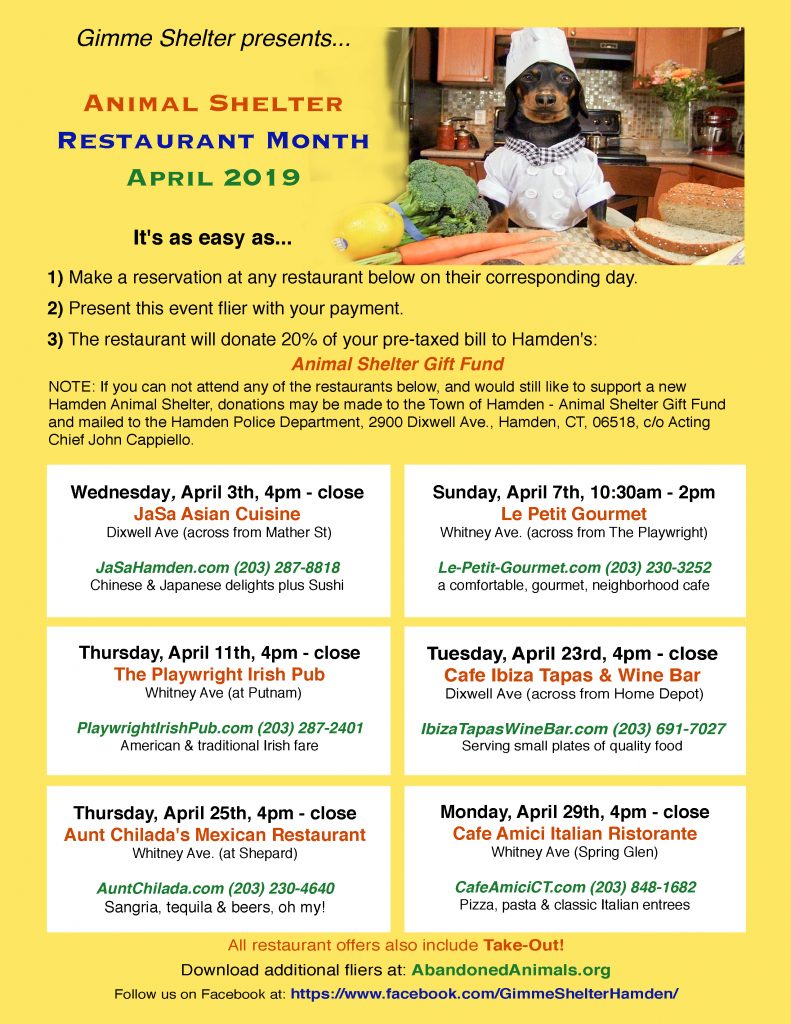 In Memory of Officer Mark Gery: At the suggestion of Jackie & Michael Farber from Mikro Depot, our April 2019 donation is being made in the memory of former Hamden Police Officer, Mark "Yogi" Gery. I met Mark by chance before he died. I was hiking with the dogs over by Farm Brook and he was working Special Duty on Hill Street. Our chat was brief and revolved around the young dogs I had with me that day. I was not surprised at all when I found out that in lieu of flowers, donations in his honor were directed to his local animal shelter.
I included this quote from a friend of 15 years, Officer Angela Vey, "Mark Gery was a one-of-a-kind man. He was hard working and an amazing friend, but above all, he loved animals. His two German Shepard's Panzer & Prosha were the light of his life. It's almost like they were human, and they just understood one another. I know for sure that Mark is smiling down today knowing this donation is being made in his memory."
100% of these proceeds in Mark Gery's memory were forwarded to Acting Chief of Police, John Cappiello, for deposit into Hamden's Animal Shelter Gift Fund. This is far more than our donation of $1,114 from a similar promotion in April 2018. Your growing support for the first ever Hamden Animal Shelter is being registered with tangible results!